Ambassador Program
The Ambassador Program celebrates a group of active members and their contributions to the community.
---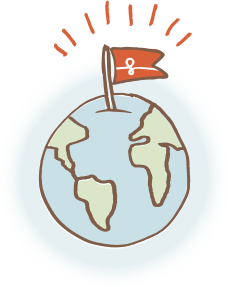 What's an Ambassador?
Ambassadors are Couchsurfers who exemplify our Core Values in the way they live and share their lives. There are Ambassadors all over the world. Between them they speak 180 languages and live in 683 cities. They can be found hosting below-freezing barbecues and organizing midnight surprise parties. They've come together to collect clothing for the unemployed and create an international sailing club.
They inspire us every day, both from home and on the road.

---
Featured Ambassadors
Member since 2007
San Nicolás de los Garza, Mexico
---
Being more open-minded, trusting in strangers, learning how to be more flexible, helping, letting other people helping you and more." - these are ways to incorporate the Couchsurfing values into your life.
View Profile
Member since 2006
Barcelona, Spain
---
Couchsurfing Ambassador Enrique practices the art of creating connection and sharing his life. "When I was living in Istanbul, I created a group to help people improve their Spanish and offered them a better idea about what Latin Culture is about. The Mesa de Español weekly meeting started with just one guy in the center of Istanbul, but now there are more than 2,500 members!"
View Profile
---
Become an Ambassador
Does this sound like you or someone you know? Nominate yourself or a friend to become a Couchsurfing Ambassador.